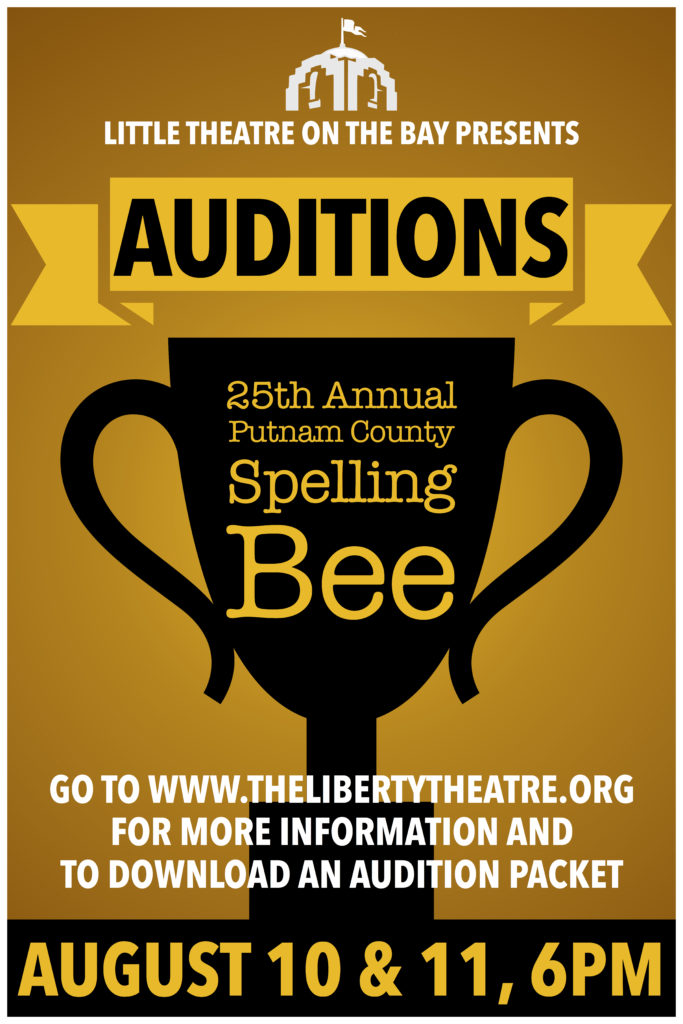 Auditions for 25th Annual Putnam County Spelling Bee // August 10&11 at 6PM
You must be 16 or older to audition for Putnam County Spelling Bee. If you are under the age of 18, your parent or guardian must read and sign your completed audition form (link below). If you do not audition, you cannot be considered for a role.
Audition dates are August 10 – 11 at 6:00 pm. Please come prepared to sing 16 – 32 bars (no longer than 30 seconds) acapella. Musical theater songs are preferred , and songs from the show are great!! Auditions will also include a cold reading from the script. Due to the nature of the musical, please be sure you are comfortable with a small amount of improv on the stage. Putnam County Spelling Bee involves audience participation and a few improvised lines, mostly from Rona and Panch. The role of Vice Principal Panch has already been cast.
You must be available for all dress and tech rehearsals, along with all performances. The show will run from October 25th – November 10th 2019. If there are any conflicts, please write them in the calendar included in the packet.
I'm very excited to get started with this production! Thank you, and we 'lll see you at auditions.
– Mckenzie Rescorla