On Broadway Thespians Presents

GHOST THE MUSICAL
SEPTEMBER 14-30, 2018 (Fri & Sat 7pm, Sun 2pm)
Adapted from the hit film by its Academy Award-winning screenwriter, Bruce Joel Rubin, Ghost the Musical follows Sam and Molly, a young couple whose connection takes a shocking turn after Sam's untimely death. Trapped between two worlds, Sam refuses to leave Molly when he learns she is in grave danger. Desperate to communicate with her, he turns to a storefront psychic, Oda Mae Brown, who helps him protect Molly and avenge his death.
Book & Lyrics by BRUCE JOEL RUBIN
Music & Lyrics by DAVE STEWART & GLEN BALLARD
Based on the Paramount Pictures film written by Bruce Joel Rubin
Original West End Production Produced by Colin Ingram, David Garfinkle, Adam Silberman, Land Line Productions, Donovan Mannato, Michael Edwards / Carole Winter
"Unchained Melody" written by Hy Zaret and Alex North, courtesy of Unchained Melody Publishing LLC
Orchestrations by David Abbinanti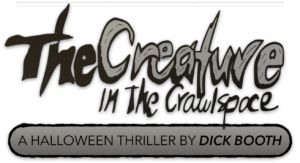 CREATURE IN THE CRAWLSPACE
October 26 – November 11, 2018
(Fri & Sat 7pm, Sun 2pm)

The Creature in the Crawlspace was first produced under the direction of Richard Booth at Little Theatre on the Bay in October 1981.
The location is the Clerval Estate, high on an ocean cliff.  A thunderstorm is brewing.  The Clerical sisters arrive out of the dark night and Mr. Weirdly, the caretaker, welcomes them to the home of their deceased brother.  Moans and groans keep coming from somewhere within the aging house.
A classic Halloween story with thrills, mystery and even a moral.
Written by Dick Booth
Directed by Josie Reid

CHRISTMAS OPRY
November 30 – December 2, 2018
(Fri & Sat 7pm, Sun 2pm)

Start your holiday season with a dose of wonderful singing, dancing and hijinks by the Opry Comedy Team at the Liberty. Our live band accompanies the performance and you'll be singing along with Christmas classics and tapping your feet to the fast paced dancing.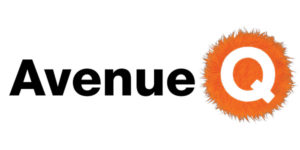 AVENUE Q
A Liberty Restoration Special Event
January 3-19, 2019 (Thur, Fri & Sat 7pm)

The laugh-out-loud musical tells the timeless story of a recent college grad named Princeton, who moves into a shabby New York apartment all the way out on Avenue Q. He soon discovers that, although the residents seem nice, it's clear that this is not your ordinary neighborhood. Together, Princeton and his new-found friends struggle to find jobs, dates and their ever-elusive purpose in life.
WARNING:  CONTAINS ADULT HUMOR and may not be appropriate for children because AVENUE Q addresses issues like sex, drinking, and surfing the web for porn.
Music and Lyrics byJeff Marx Robert Lopez

Book byJeff Whitty

Based on an original concept by Robert Lopez and Jeff Marx

RING OF FIRE – The Music of Johnny Cash
February 15 – March 3, 2019
(Fri & Sat 7pm, Sun 2pm)

A set of gifted singers and instrumentalists sing through some of the greatest songs of one of America's most brilliant singer/songwriters, Johnny Cash. Though he is never impersonated, his remarkable life story is told through his music, climaxing in a concert that will both move and exhilarate!
Created by RICHARD MALTBY, JR.
Conceived by WILLIAM MEADE

Orchestrations by Steven Bishop and Jeff Lisenby
Ring of Fire was originally produced on Broadway by William Meade, CTM Productions, Bob Cuillo, GFour Productions, and James B. Freydberg

Little Theatre on the Bay's Production of
DISNEY'S THE LITTLE MERMAID
April 19 – May 12, 2019 (Fri & Sat 7pm, Sun 2pm)

Ariel, King Triton's youngest daughter, wishes to pursue the human Prince Eric in the world above, bargaining with the evil sea witch, Ursula, to trade her tail for legs. But the bargain is not what it seems, and Ariel needs the help of her colorful friends, Flounder the fish, Scuttle the seagull and Sebastian the crab to restore order under the sea.

Music byAlan Menken
Lyrics by Howard Ashman and Glenn Slater
Book byDoug Wright
Based on the Hans Christian Andersen story and the Disney film that was produced by Howard Ashman & John Musker and written & directed by John Musker & Ron Clements.
Originally Produced by Disney Theatrical Productions.

THE SUNSHINE BOYS by Neil Simon
June 14-23, 2019 (Fri & Sat 7pm, Sun 2pm)

Al and Willie as "Lewis and Clark" were top-billed vaudevillians for over forty years. Now they aren't even speaking. When CBS requests them for a "History of Comedy" retrospective, a grudging reunion brings the two back together, along with a flood of memories, miseries, and laughs.

LITTLE OLE OPRY ON THE BAY
July 6-28, 2019 (Sat 7pm, Sun 2pm)

Our famous Little Ole Opry on the Bay features a different show every weekend with singing, dancing and comedy. Tap your feet as your favorite performers sing along with an all-star band and be prepared for big laughs with the Opry comedy team!