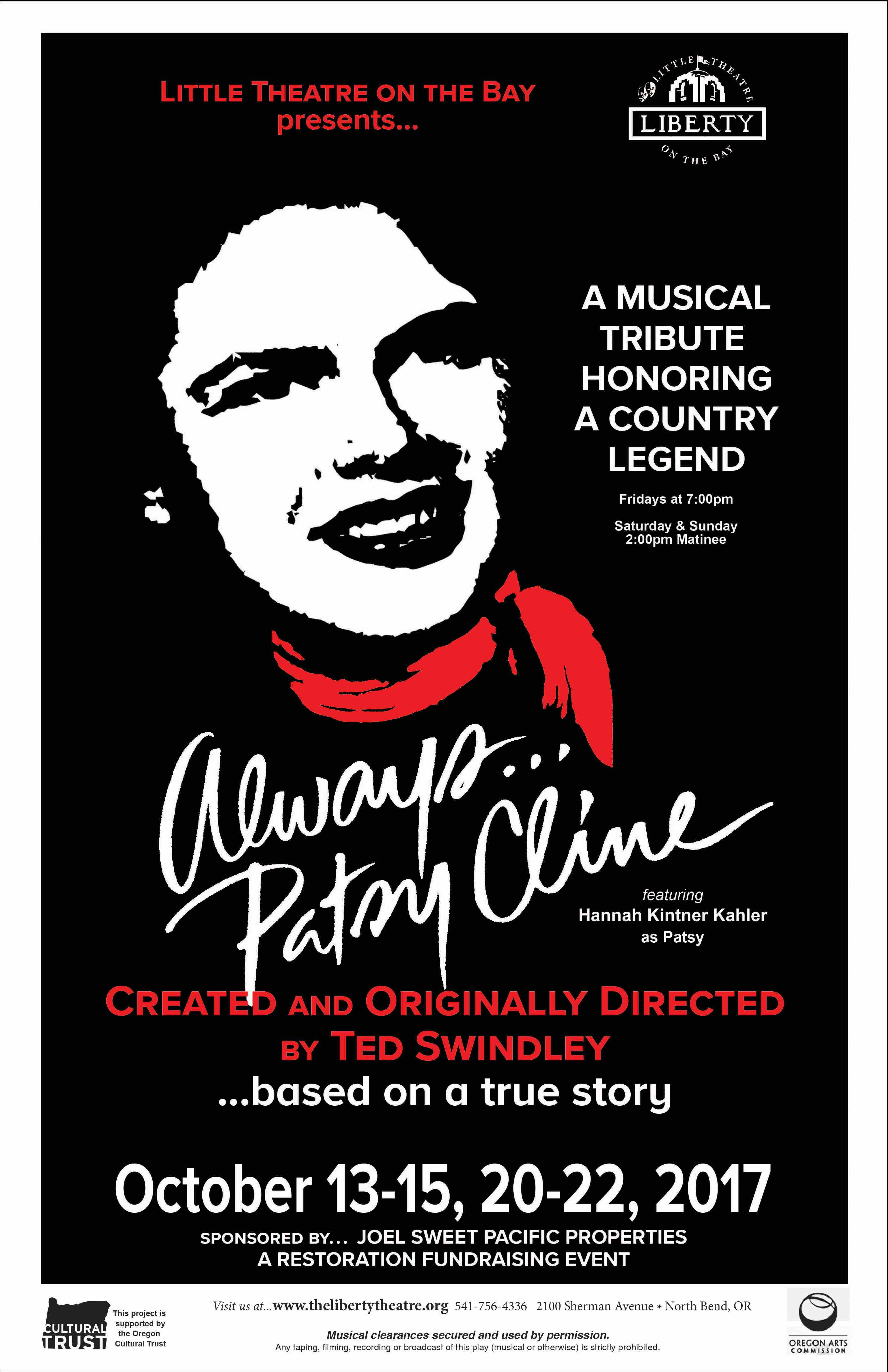 Oct 13-15 and Oct 20-22
Special Event
As a country music legend, Patsy Cline's unique voice and songs remain as relevant and popular today as they were over five decades ago. Always… Patsy Cline is based on a true story about the pen-pal friendship between Patsy and her biggest fan, Houston housewife, Louise Segar.
Told with humor, heartache and celebration, Always… Patsy Cline takes audiences from her career on live radio through her rise to fame at the Grand Ole Opry in Nashville. Featuring 27 unforgettable hits, including Crazy, Walkin' After Midnight, and I Fall to Pieces, this musical is both inspiring and a glorious tribute to the one and only Patsy Cline!  A must-see for the whole family!
Featuring Hannah Kintner Kahler at Patsy and Shirley Kintner as Louise.
Shows will be Oct 13-15 and Oct 20-22. Friday night 7 PM and Saturday/Sunday matinees at 2 PM.   (No Sat night)
Tickets are $15 for this fundraiser.